Dr. Donald Palmisano, an Irish Channel son who became president of the American Medical Association, died Nov. 23 at Passages Hospice in New Orleans from complications from a fall at his home, his wife said. Robin Spencer Palmisano. He was 83 years old.
"He was a fantastic guy with endless curiosity," said Dr. Ronald French, a friend from their undergraduate days at Tulane University. "What thrilled him was his incredible curiosity for knowledge, truth and justice."
Palmisano became president of the American Medical Association in 2003 after rising through the ranks of the organization's power as trustee, executive committee member, secretary-treasurer and president-elect.
He was a general and vascular surgeon. In addition to this full-time job, he earned a pilot's license and law degree, took up nature photography, started a business to sell his photos, and was elected president of Louisiana State Medical. Society.
"He was very bright, very curious and very deliberate," said Dr. Daniel H. "Stormy" Johnson Jr., a local radiologist who preceded Palmisano as AMA president.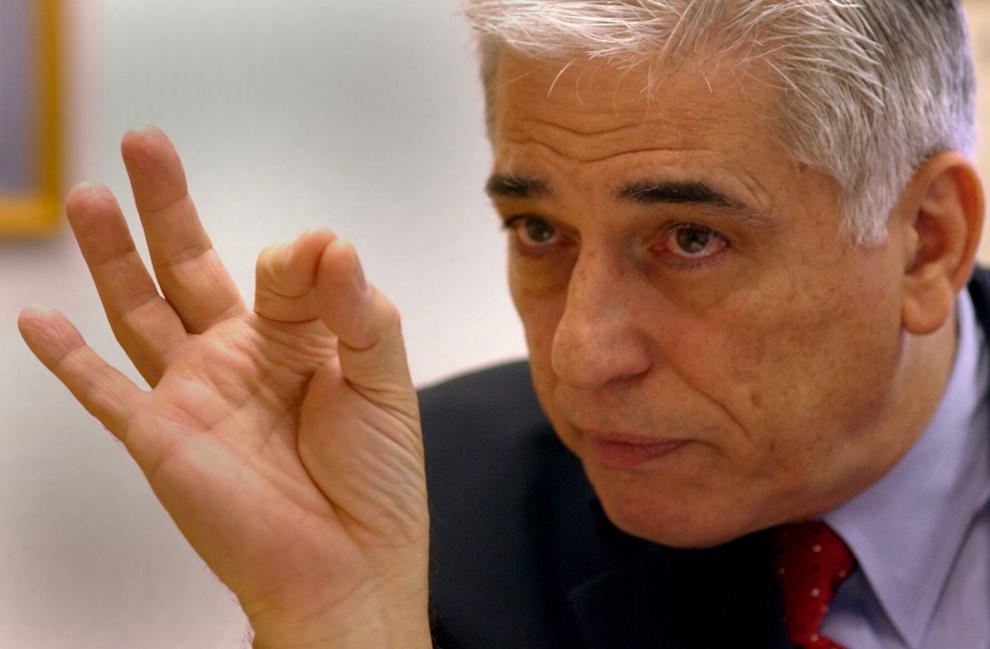 Palmisano earned the law degree after being sued for malpractice by a patient he didn't operate on — the lawsuit was dropped — because he said he wanted to know how such cases are litigated. He was determined to do it, even if it meant taking evening classes after surgery in the morning and playing a few innings of his son's Little League games in the afternoon. He never practiced law, but he said in a 2003 interview that the training helped him organize his presentations and develop debate strategies.
"I've always liked challenges," he says.
Palmisano grew up in an apartment atop the Caronna restaurant and bar, which his grandparents ran at Magazine and Josephine streets. A voracious reader, he devoured comic books, which he bought at the pharmacy across the street because, he said in an interview, "they could take me to faraway places".
Spider-Man was a favorite. Along with his nature photographs, a poster of the superhero bearing this message adorned the walls of Palmisano's office: "No one ever said saving the world would be easy."
Palmisano successfully lobbied for a 1978 bill in the Louisiana Legislature that capped malpractice awards at $500,000 and established patient compensation funds and review boards, French said.
A graduate of De La Salle High School, where he edited the school newspaper and was on the debate team, Palmisano earned undergraduate and medical degrees at Tulane, though he nearly dropped out. medical school after failing an anatomy exam. When he told his father – Dominic Palmisano, a New Orleans police officer – what he intended to do, his father didn't hear about it and gave him three pieces of advice: Do your homework. To have courage. Do not abandon.
Friends said that was enough to imbue Palmisano with the determination that characterized his life. He did a residency at Charity Hospital and served two years in the Air Force as chief of surgery for the 821st Medical Group, receiving the Air Force Commendation Medal for his work after a B-52 crash.
"He's almost a Renaissance man," said Donna Klein, health care lawyer and longtime friend. "Everything he's done in his life, he's done it with such passion. He thinks he can save the world, but he's taking it one step at a time."
In addition to his wife, survivors include a son, Donald J. Palmisano Jr. of Oak Park, Illinois; two daughters, Mary Ellen Palmisano and Donna Palmisano Schmidt, both of Metairie; one brother, Leonard Palmisano of Metairie; one sister, Marylyn Haddican of Metairie; seven grandchildren; and two great-grandchildren.
A funeral will be held Dec. 30 at 10 a.m. in Our Lady of Peace Chapel, St. Paul's School, 917 South Jahncke Ave., Covington. Visits will begin at 9 a.m.
The burial will be private.
Serenity Funeral Home of Covington is making arrangements.

#Donald #Palmisano #president #American #Medical #Association #dies